GFI Directory can be installed automatically during the setup process of these two products mentioned above, or separately by downloading it from the links provided below:
GFI Directory is a powerful and securely built directory service built upon Microsoft AD LDS enabling secure storage of user credentials and secure authentication for the utmost industry level security. GFI Directory allows you to manage users and groups from its web console making it easier for you to import create and modify user details.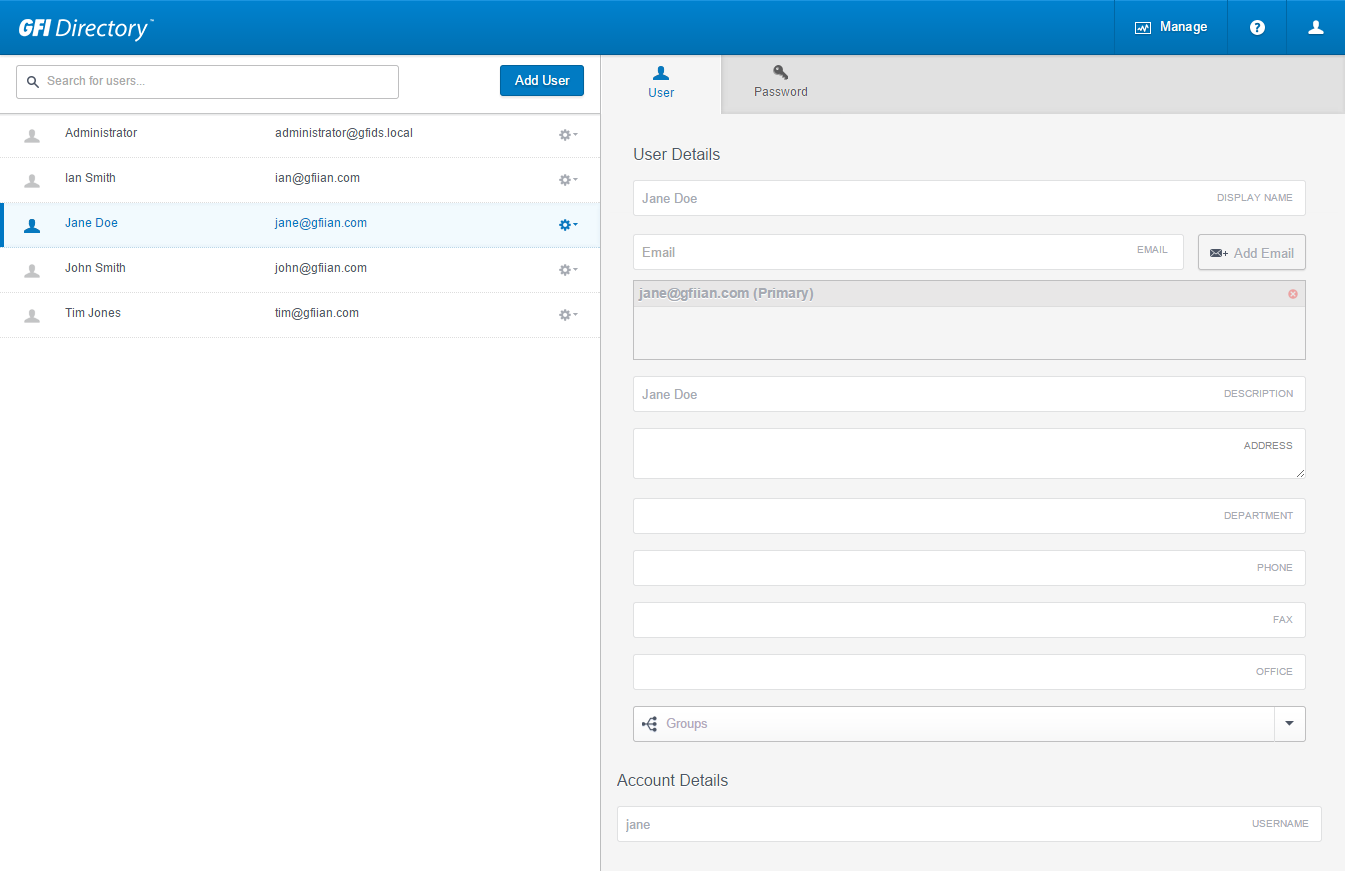 Documentation
GFI Directory Administrator Guide
Available in: English | German | Spanish | Italian
System Requirements
Hardware Requirements:
Minimum: Intel Pentium or compatible – 2GHz 32 bit processor
Recommended: x64 architecture-based server with intel 64 architecture
Memory:
Minimum: 1GB RAM (dedicated to GFI Directory)
Recommended: 3GB RAM (dedicated to GFI Directory)
Physical Storage:
Minimum: 400MB physical disk space (NTFS) for GFI Directory installation
Recommended: 1GB physical disk space.
Software Requirements
Supported operating systems:
Microsoft Windows® Server 2003 and later
Microsoft Windows® Vista and later
Additional Components:
Microsoft AD LDS (Windows Vista or later)
Microsoft ADAM (Windows 2003)
Microsoft .NET® Framework 4.0 or 4.5
Internet Information Services (IIS) 6.0 or later
Supported Internet browers:
Internet Explorer® 10 or later, Mozilla Firefox, Google Chrome or Safari®