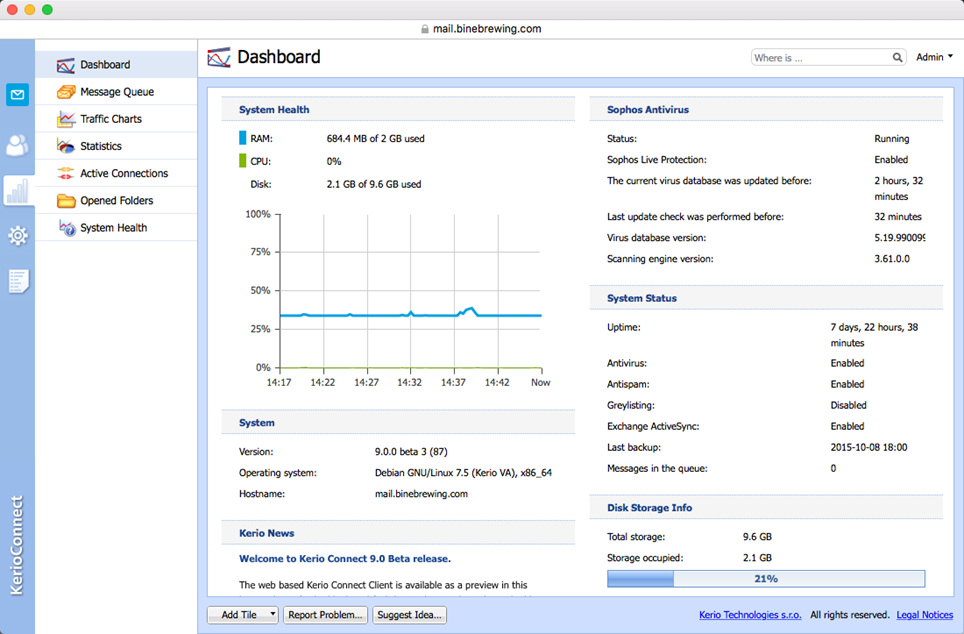 Kerio Connect's web based administration is clean and simple, and can even be configured from a tablet. Stay in control of all your Kerio deployments through a single centralized web interface -- MyKerio.
One-click upgrades make it quick and easy to ensure your server is using the latest version, and managing users is a breeze with the straightforward licensing model. We meet your requirements with the best and most flexible messaging and collaboration server on the market.
Server management features:
MyKerio centralized web based management to monitor and manage multiple Kerio deployments
Remote web based administration
Administration API
Customizable login page
One-click software updates
Automated server backup
Multiple domains
Custom logo per domain
Distributed domains
Storage quotas and notifications per domain
SMTP server relay routing (smart host)
Email archiving per server and per domain
Moderated mailing lists with NNTP
Recover deleted items
Status, activity, and debug monitoring
Audit logs, charts, reports, and statistics
Message queue status & configuration
IMAP & Exchange migration tools
Domain Footers with variable fields
IPv6 Support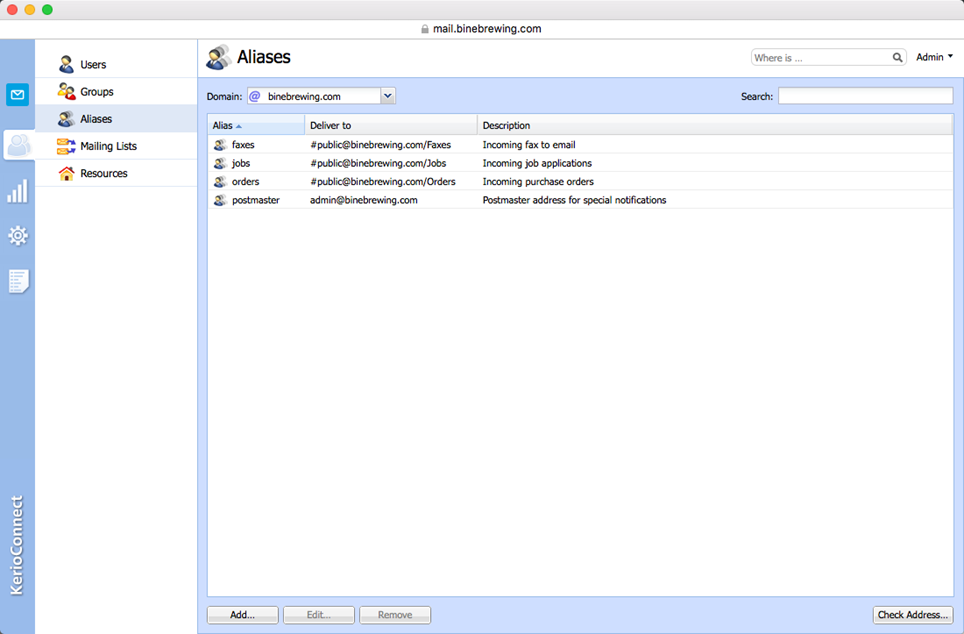 Manage your email users, storage quotas, public folders, resources and more through a simple web interface.
User management features:
Microsoft Active Directory
Apple Open Directory
Linux PAM
Local user database
Import user list
Account settings templates
Mailbox quotas and notifications
Access policies based on protocols
Data retention policy (Items clean-out)