Each user or department can have its own cover page. GFI FaxMaker Online comes with clear instructions on how you can design cover pages that meet your company's needs.Cover page fields are completed automatically.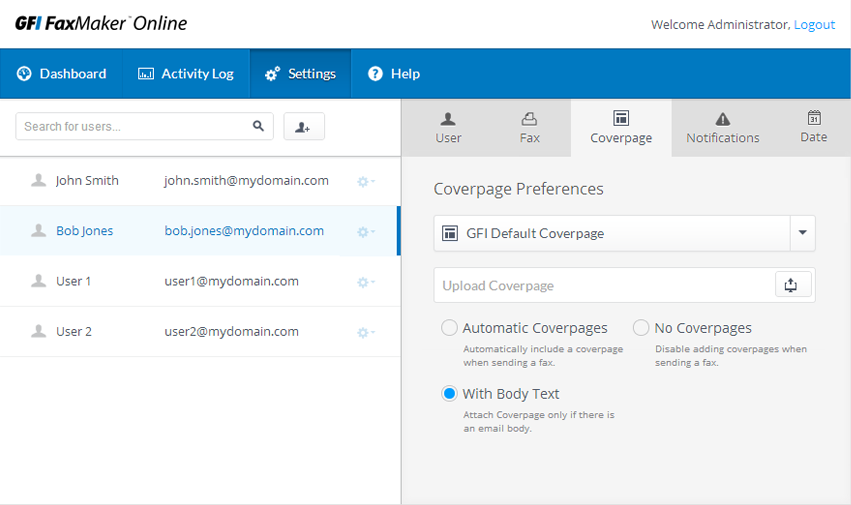 The cover page is the first page of a fax that automatically precedes the fax content. Typically, this page includes custom information (e.g., recipient and sender information) and design (e.g., company logo).
A cover page is created in Microsoft® Word® and includes a number of fields. These are automatically filled in with the information that is standard or available in the email. For example, the field ~CoverSubject~ is automatically replaced with the subject information in the email header.
Typically, a cover page includes:
The organization's logo and contact information
Fax details, such as date and time of transmission, fax subject and fax recipient number
An introductory message retrieved from the email body